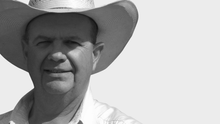 Tim is the Livestock Sales Manager of Ray White Rural Dorrigo, and has a great knowledge of cattle.  He is always up to date with the changes of the prices as the seasons are changing, and is happy to give advice on your request.
Tim joined Ray White Rural Dorrigo in May 2016 as our Livestock Sales Manager bringing with him many years of experience in the cattle industry.
Tim has established an extensive network of contacts and communications in the industry having previously worked with Elders and Landmark as well as being a Livestock Assessor for Auctions Plus.
Tim Keeps himself abreast of the changes in the market place.
Contact Tim Bayliss on 0439 009 414 to discuss your livestock specifications.
Agent Reviews
Tim Bayliss- Dorrigo

0439 009 414